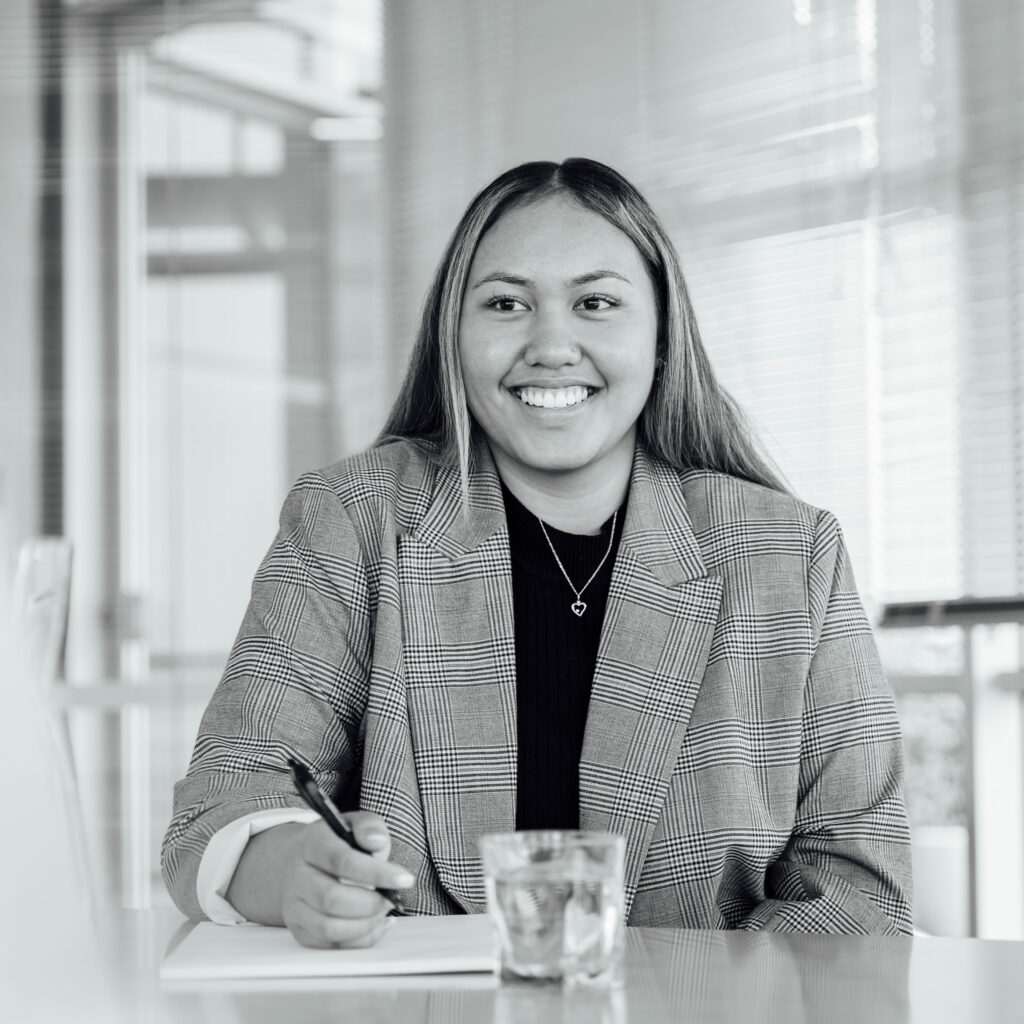 HARMONY LAVEA
LEGAL PA / RECEPTIONIST
Background
Harmony is our Receptionist / Legal Secretary, providing administrative and secretarial support to the Heimsath Alexander team. 
She is the first point of contact in our office and is always ready to help with answering queries, welcoming clients and visitors and making sure they are well cared for.  Harmony plays a key role in making sure the office runs smoothly, managing a wide range of tasks.  Her busy day can include anything from ordering couriers and supplies through to ensuring we meet our AML compliance obligations for new clients.
This is Harmony's first role in the legal industry, and she is looking forward to pursuing a career as a lawyer, starting at law school in 2023.  In the meantime, she is enjoying learning the ropes from the ground up, and her warm smile, willing attitude and welcoming nature are an ideal combination for one of the most important roles in the firm – looking after our friends and clients, and our team.